HDTV Buying Guide
HDTV – High definition television, this is a clearer, sharper, wider, and more colorful picture compared to older standard definition televisions. Let's cut to the chase. HDTV looks a lot better than old TVs. It is not even close. To watch TV in HD, two things are needed - a high definition television and a high definition signal.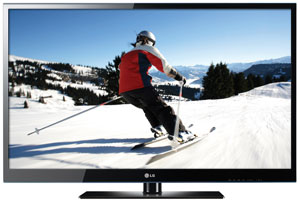 High definition televisions are amazingly affordable. Let us help you select the right HDTV for you from our huge inventory. Here are some things you should know before you buy: Screen size is measured from corner to opposite corner. Next is the type – plasma, LCD, LED, DLP. This tells a little more about the inner workings of the screen. Basically, plasma, LCD , and LED screens are thin and flat. DLP screens are wider and heavier. LED is the newest technology and uses the least power. Plasma is the oldest. Visually, there is little difference between these, provided they are set up properly and are 1080p – 1080 horizontal lines, which is recommended.
For HD viewing, a high definition signal is required. Standard DVD players are not high definition. A Blu-Ray player's signal is true high definition from a high definition disc. HD cable providers and satellite companies also provide high definition signals, but an HD cable box is required. Some areas offer high definition broadcasts of local channels over the airwaves, but an HD receiver may be necessary, depending on the television.
In short, HDTV is a great improvement over standard television, but it requires equipment for optimal use. A Blu-Ray player and an HD cable box will bring true HDTV into your home.