How to get HDTV at OneCall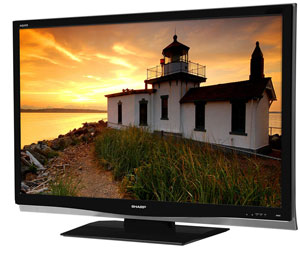 To set yourself up for enjoying HDTV, you first need a television capable of displaying a high-def image. Then you need one or more of several other things:
A digital TV tuner capable of receiving free HDTV broadcasts (either a stand-alone unit or one that's integrated with the TV)
Digital cable (check to make sure it's available in your area and that your provider transmits HD programming)
Digital satellite service (if it's available in your area and your provider transmits HD programming)
Terms to Know
ATSC/NTSC:

The Advanced Television Standards Committee (ATSC) developed the digital television (DTV) standard adopted by the FCC in 1996. The National Television System Committee (NTSC) defined the standards for North American terrestrial broadcasting in 1953. An NTSC tuner receives standard-definition analog TV signals, while an ATSC tuner is optimized to receive a range of DTV signals.
HD-ready:

TVs are called "HD-ready" when they offer sufficient resolution to display a high-definition image but lack an ATSC tuner with which to pull one in. HD-ready TVs are accordingly cheaper than full HDTVs. If an HD-ready set also lacks an NTSC tuner, it's referred to as a display or a monitor rather than a television.
Set-top box:

A set-top box is the digital equivalent of an old-school cable box: it's either your HD-ready TV's gateway to ATSC/DTV reception, or it's a digital cable box (usually HD-capable) from a digital-cable service provider.
Digital Cable Ready:

A DCR TV is one that offers plug-and-play compatibility with digital cable--no bulky set-top box required.
Why do I need a set-top box?
DTV signals are broadcast in a variety of ways by different providers. For example, an HDTV signal and a digital satellite broadcast are very different, and must be received and decoded differently. That`s where a set-top box (STB) comes in. Each STB is designed to receive and decode a different type of broadcast. Most DTVs require the addition of an STB because it would be too costly to equip them with tuners and decoders for every type of broadcast. It wouldn`t make sense to pay for a TV with a satellite receiver if you`re only planning on getting over-the-air HDTV. That`s why you`ll see terms like "HDTV monitor" or "HDTV upgradeable". This means that the TV is capable of displaying true HDTV, but it does not have a built-in HDTV tuner.