Plasma or LCD: What's the Best TV for Gaming?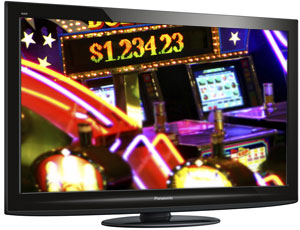 Video games have been around for a few decades now, and as our televisions seem to expand in size and technological capability, the gaming experience has also increased in enjoyment, excitement, and intensity. Gamers have managed to narrow down their television choices to two main types: plasma and LCD. This choice can be a very difficult one to make and in order to do so, we must take a look at several different factors that are offered by both televisions. By reviewing these features, you can make the choice that best fits your gaming needs. Following are seven important aspects to take into consideration.
Picture quality refers to the combination of color accuracy and playback speed. Plasma TVs hold a slight advantage in this category as their method of color production is far advanced, moving away from the traditional back-lighting method. In situations that require normal lighting, this results in brighter and more accurate colors. LCD models, on the other hand, bend light to produce color. As well, plasma TVs have a better playback speed, whereas LCDs tend to have a slight lag when you are playing fast paced games.
Contrast is basically defined as the difference between the brightest and darkest colors that are displayed. Plasma models also have the edge here as they do not tend to fade like an LCD can. The newest models of LCD TVs are becoming competitive in this area, but you will be dishing out more money to get the same technology. If you normally play more horror, survival, or role-playing games that display darker scenes, then a plasma television will best fit your requirements.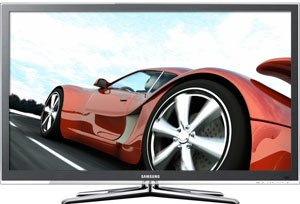 Viewing Angles can affect the quality of the picture on your screen. This means that the color and picture of the TV can change depending upon where you are sitting. Plasma TVs offer a viewing range of about 160 degrees and LCDs offer a viewing range of about 90 degrees. As long as you sit anywhere in this area, the picture quality will be at its best. Although plasma televisions do offer a wider angle for viewing, both angles are sufficient for enjoying your gaming and viewing experiences.
Screen Burn is a term used to describe when an image actually becomes burned into the television screen. This is more likely to occur if you leave a picture – such as a video game – paused on the TV for more than ten minutes. This is more of a problem with plasma televisions than with LCD TVs. Once an image has been etched into your screen, it cannot be removed and your television will not be working to its greatest potential. Colors and images may be distorted and inaccurate.
Cost is one of the most important factors to consider when purchasing a television for gaming. After all, you will be using your television for more than just playing video games. You will also want to watch your favorite weekly shows and sporting events. You should base your decision on all of these factors. As a rule, plasmas are less expensive, but this can vary depending upon where you opt to purchase your television. Larger chain stores often offer both types of TVs at comparative rates.
Check out the more than 6,000 electronic products available at OneCall, including both plasma and LCD televisions. We offer competitive rates on both as well as exceptional customer service and superior knowledge. Ultimately, the choice is up to you, but we are here to help you make the right decision between these two great television types so that you can have the best gaming experience at the best price.